Russia's Ecocide in Ukraine
Russia's invasion is estimated to have caused at least USD46 billion in environmental damage to Ukraine.1 This sum is by far not all-encompassing, as its calculations are based on data collected only in the government-controlled territories. Ukraine's Ministry for Environmental Protection and Natural Resources is currently seeking legal means to hold Russia accountable for ecocide.2 As of now, the International Criminal Court does not recognise ecocide as an international crime.3 Hence, Ukraine has two options. It could prosecute domestically those responsible for environmental damage in the country. Since 2001, Ukraine's Criminal Code envisions imprisonment for the crimes of ecocide define as the "mass destruction of flora and fauna, poisoning of air or water resources, and also any other actions that may cause an environmental disaster".4 Alternatively, Ukraine could seek financial compensations from Russia to commence a decade-long recovery of its eco-system and a green transition.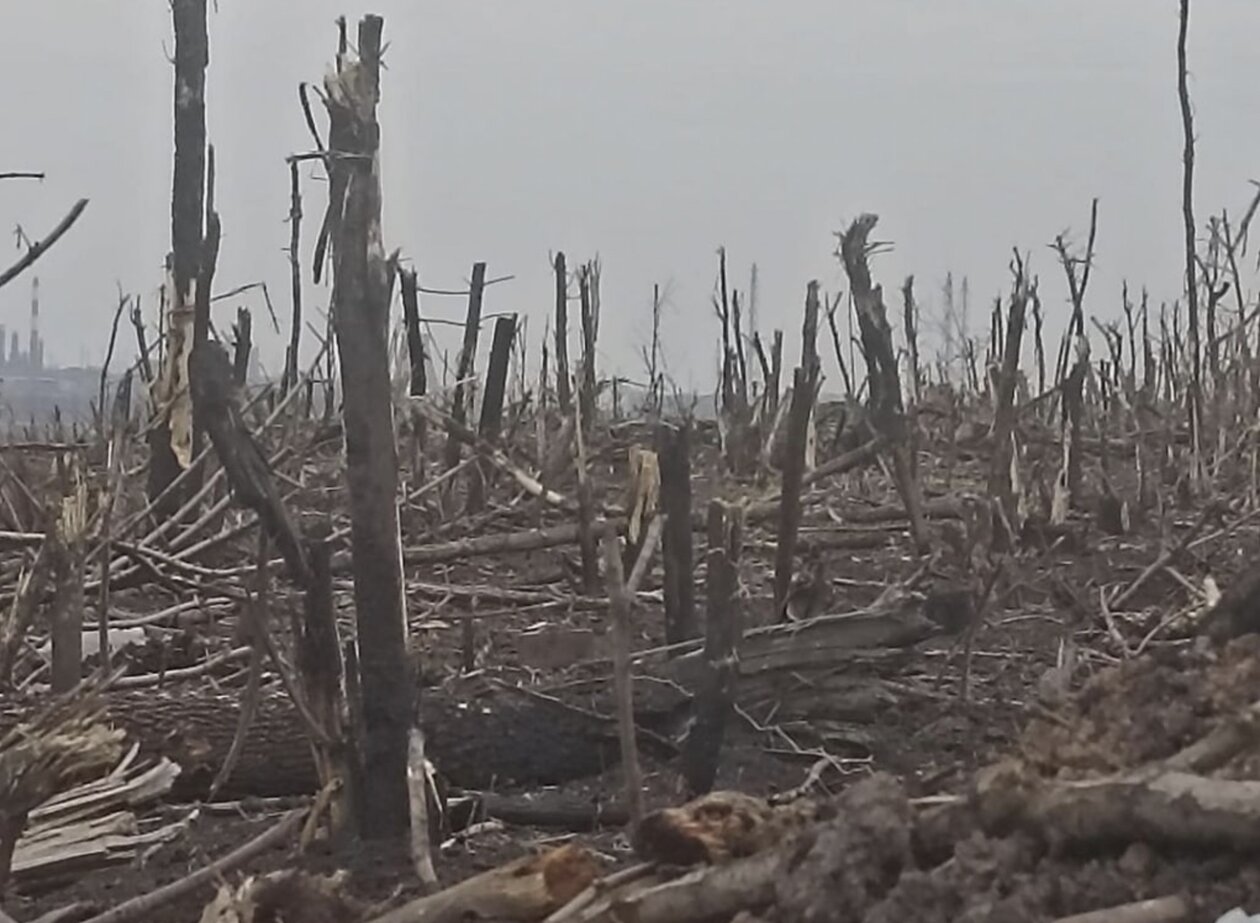 Forest in Bakhmut after a months-long battle. Viktor Borinets, CC-BY-4.0
War-inflicted environmental damage

Russia's war put at risk the eco-system of a country that hosts a third of Europe's biodiversity, or over 74,000 species of animals, plants, and fungi.5 Since the start of the invasion, Ukraine's government and the UN Environment Programme recorded over 2,200 cases of environmental damage, caused, among other things, by pollution of soil, air and water, toxic chemicals, emissions from fires, remnants and pollution from the use of weapons and military equipment.
Within the last year, military fighting caused the destruction of over 600,000 hectares of forests, or over 30% of the total forest area in Ukraine. The government estimates that up to 30% of the country's specially protected territories, or 300 of such natural areas, were largely affected or almost annihilated by the invasion.6 Among them, such important wildlife sites as the Emerald Network, a conservation of wild animal, plant species, and natural habitats; the Holy Mountains National Nature Park, located along the chalk cliffs and river terraces of the Donets River; 16 Ramsar wetlands sites; and Kamianska Sich National Park in Kherson region, where 635 hectares of rare plant species were destroyed by fire.7
Ukraine's environmental damage is not contained within the country's border. In the Black Sea, at least some 700 dolphins died due to acoustic traumas caused by sonar equipment on Russian submarines and mines.8 Military attacks on Ukraine's port infrastructure in the Black Sea and the Azov Sea spread poisonous chemical substances into the seas, directly impacting marine life, birds, microorganisms, and soil.9 Similar environmental damage was caused by regular shelling of the industrial and infrastructure facilities in Ukraine, what polluted soil, wood, rivers, underground water sources, and would eventually penetrate food chains and would impact animals and humans.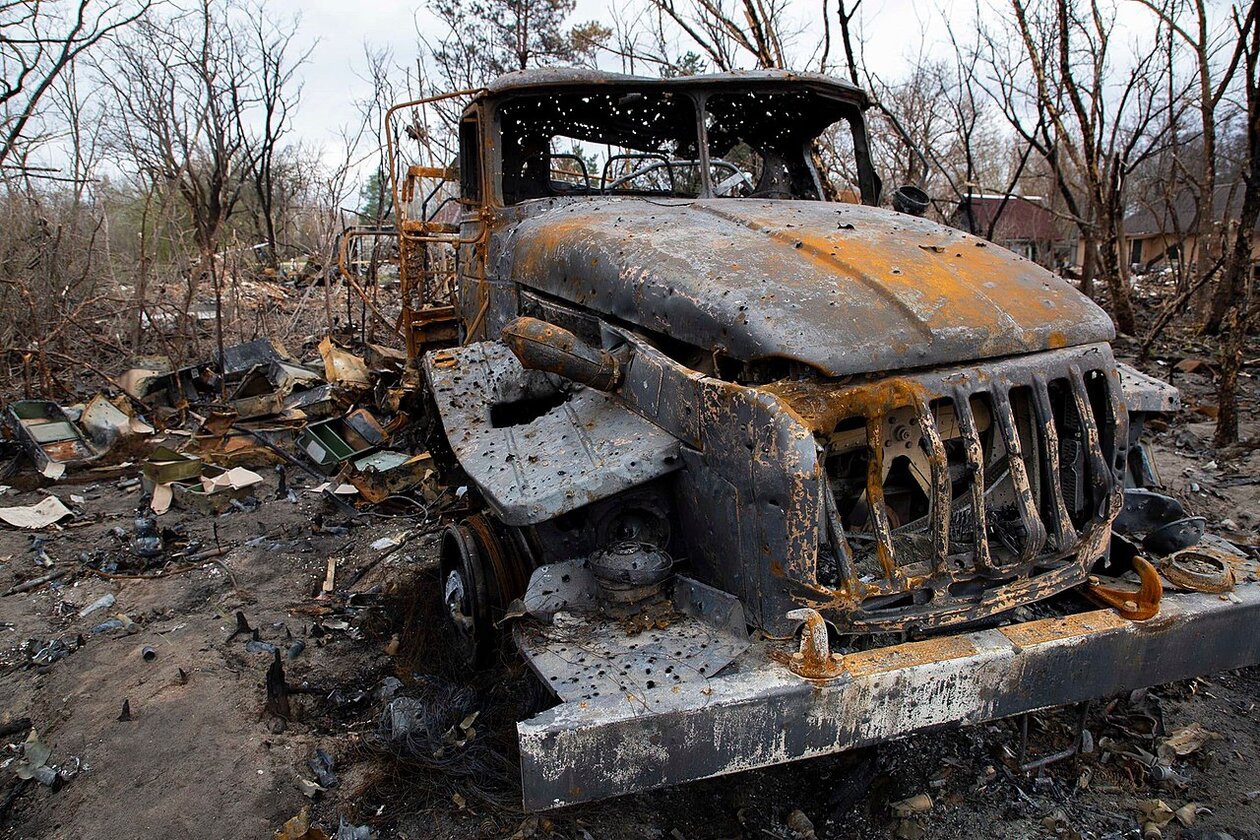 An aftermath of a battle in Brovary, Kyiv region. National Police of Ukraine, CC-BY-4.0
Russian army's targeted animal abuse

The scale of destruction, caused to Ukraine's eco-system by Russia's invasion, has been aggravated by numerous cases of animal cruelty purposefully committed by Russian soldiers. Documented evidence of such crimes follows the geography of Russia's military occupation of Ukrainian territories. At the beginning of the invasion in March 2022, Russian soldiers set on fire a stable with 32 horses in Kyiv region, incinerating all the animals alive.10 In April, over 100 cows and calves were shot by Russian soldiers in a farm in Chernihiv region, while in the neighbouring Kyiv region over 300 dogs died from hunger and thirst in a shelter in a town occupied by the Russian army.11 Once these territories got liberated, people started to return to their homes to find their pets being deliberately shelled or injured by Russian troops.12 Only in Kharkiv region, residents reported on the two dogs with "engraved" symbols of Russian occupation – a burn-out letter V on a dog forehead and a carved letter Z on another dog's snout.13
Ukraine is currently greatly relying on an informal nationwide network of thousands of people and NGOs helping animals survive the ongoing military conflict. However, after almost 13 months of Russia's invasion such initiatives have been struggling to maintain a steady inflow of donations to finance their voluntary operations. This is why the European Resilience Initiative Center is launching a donation campaign to collect money for the Transform a Street Dog initiative. This organisation has been helping Ukrainian animals since 2018. At the beginning of Russia's invasion, Transform a Street Dog's team members drove through active war zones to rescue animals and bring them to shelters in a safer part of the country. Currently, the organisation hosts 120 animals, many of which are sick and need uninterrupted medical treatment, in three shelters in Ukraine.
TransformAStreetDog initiative, Ukraine
In April 2023, the European Resilience Initiative Center is travelling to Kyiv to bring tactical medical devices, purchased thanks to your financial support, to Ukrainian troops. Additionally, the Center wants to bring medical pet food and animal drugs for animals rescued by Transform a Street Dog to assist those initiatives that prove that humanity endures even amid wars. Your donations will help this organisation take care of war-affected animals and contribute to Ukraine's post-conflict environmental recovery and green transition.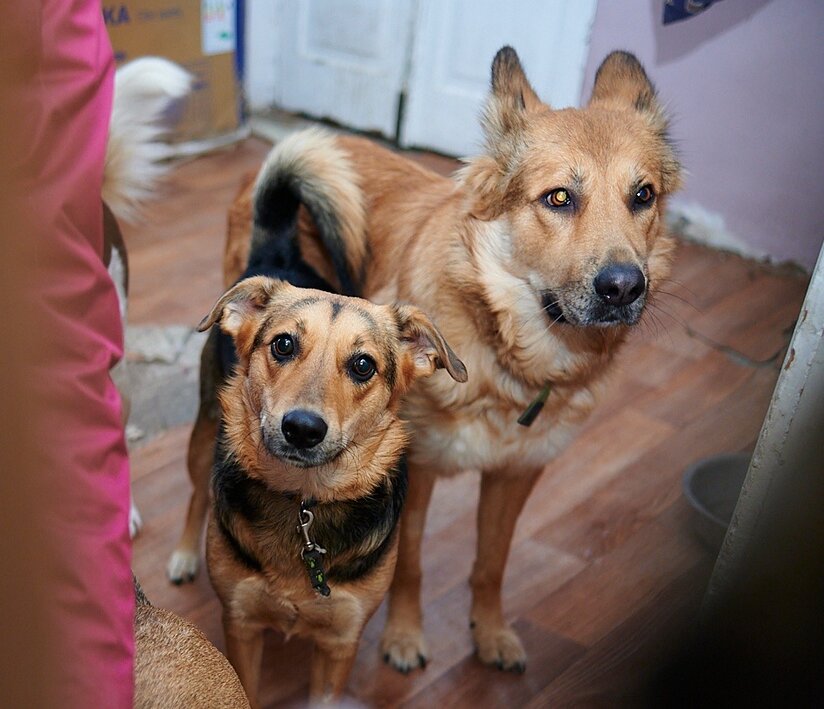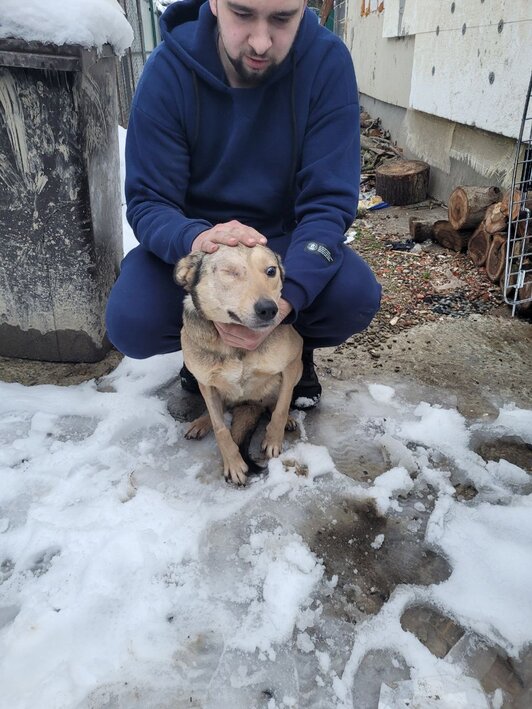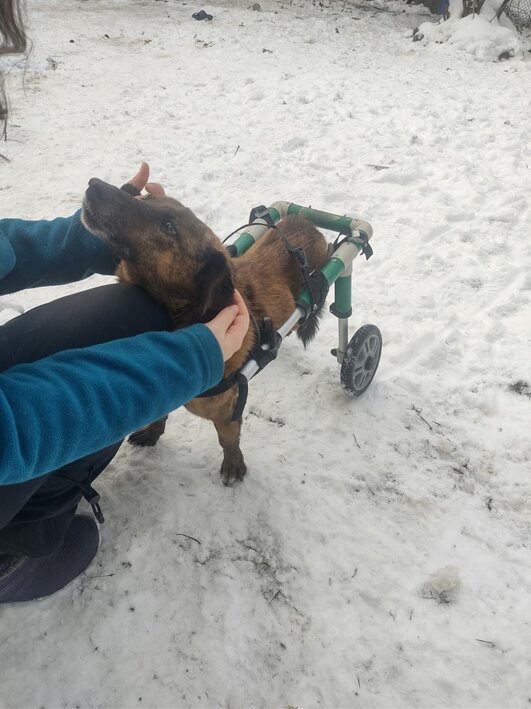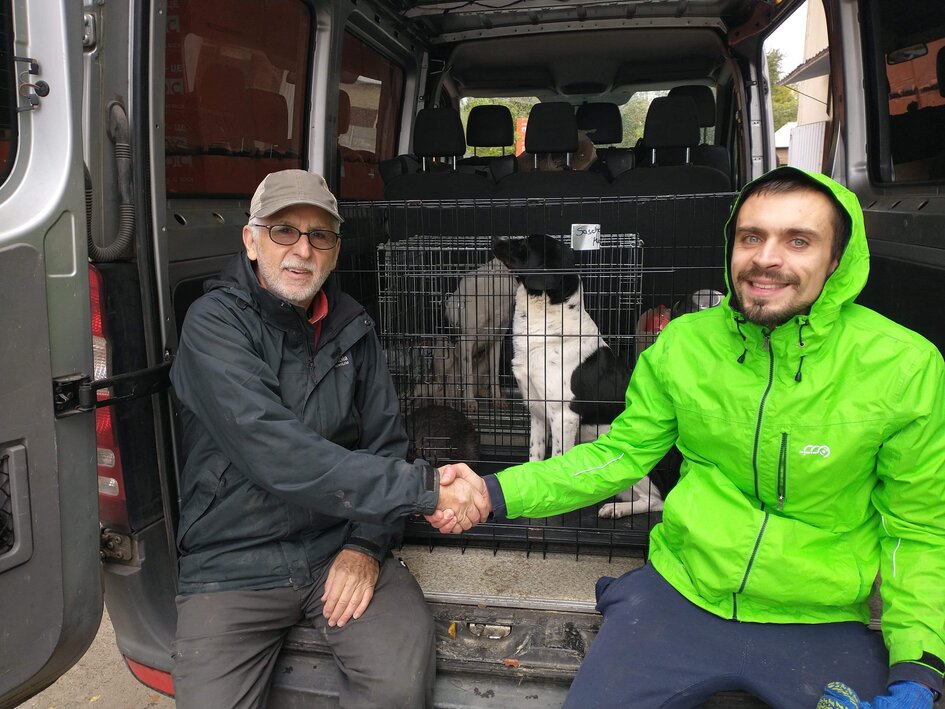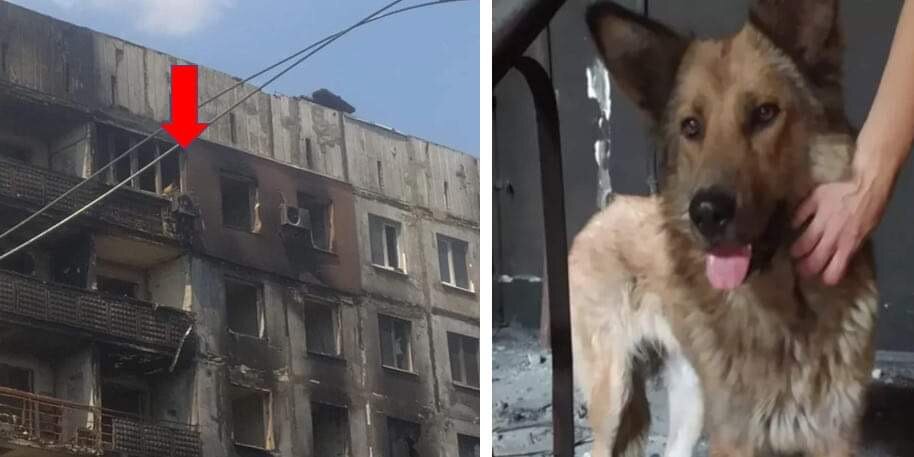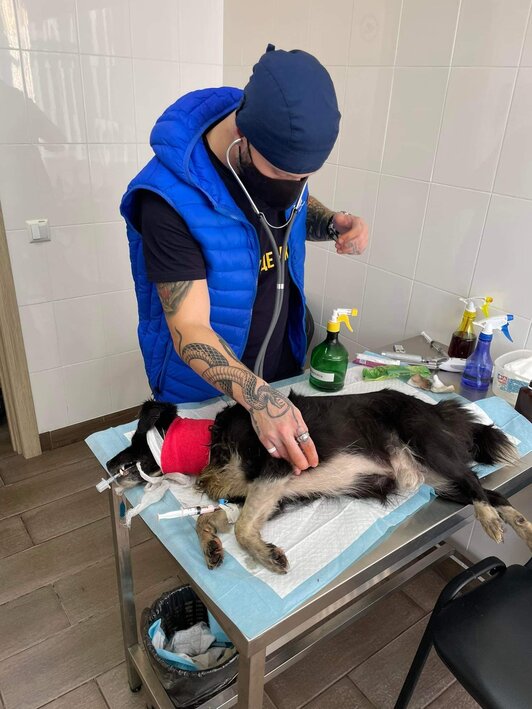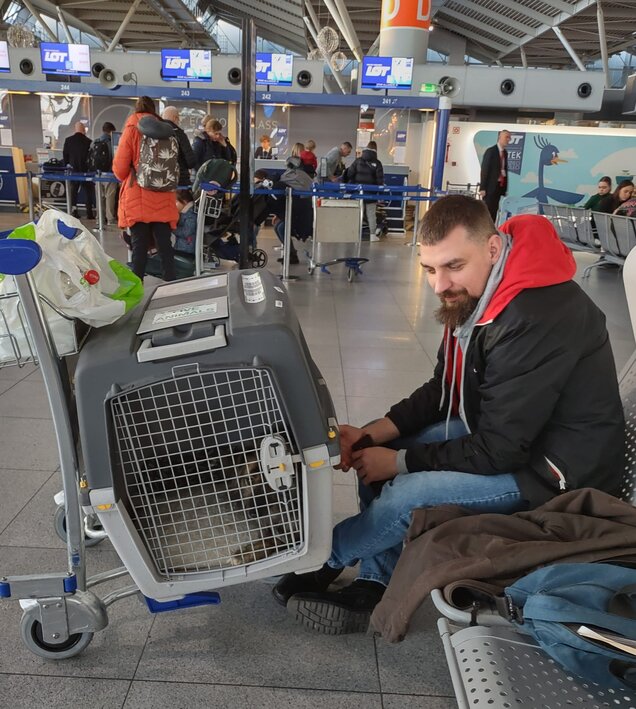 The Transform a Street Dog Initiative in Ukraine
To donate for purchases of medical pet food and drugs for animals rescued by the Transform a Street Dog initiative:
PayPal: PayPal.me/euroresilience
Bank Transfer:    
IBAN: DE73100101230860245185 
BIC: QNTODEB2XXX 
Bank name: Qonto 
Recipient: European Resilience Initiative Center

Bibliography:
1. Zhou, D. J., & Anthony, D. I. (2023, January 25). Environmental accountability, justice and reconstruction in the Russian War on Ukraine.
2. Early, C. (2023, January 12). Ukraine War is Killing Wildlife. The Ecologist.
3. Zhou, D. J., & Anthony, D. I. (2023, January 25). Environmental accountability, justice and reconstruction in the Russian War on Ukraine.
4. Ibid.
5. Early, C. (2023, January 12). Ukraine War is Killing Wildlife. The Ecologist.
6. Organisation for Economic Co-operation and Development. (2022, July 1). Environmental Impacts of the War in Ukraine and Prospects for a Green Reconstruction.
7. Early, C. (2023, January 12). Ukraine War is Killing Wildlife. The Ecologist.
8. Ibid.
9. Omelchuk, O., & Sadohurska, S. (2022, March 28). Nature and War: How Russian Invasion Destroys Ukrainian Wildlife. The Northcoast Environmental Center.
10. Vaskovska, V. (2022, March 22). Occupants set fire to a stable with horses in Hostomel. Meta.ua.
11. Ustimenko, Y. (2022, April 11). Russian Nazis arranged a "cow safari". Apostrophe.ua.
Barsukova, O. (2022, April 3). Borodyanka's Occupation: More Than 300 Dogs Died in a Shelter of Hunger and Thirst. Pravda.ua.
12. Beardsley, E., & Guzy, C. (2022, September 20). Dodging Russian Bombs, These Volunteers Risk it all to Save Ukraine's Animals. National Public Radio.
13. Khimerik, Y. (2022, October 10). In Kharkiv region, the Occupiers Burnt a Letter V on a Dog's Face. Slidstvo.info.
Romanko, I. (2022, September 17). In Kharkiv region, Ukrainian army soldiers found a dog with a Z scratched on its nose by the occupiers. UA Portal News.