Faith in the Face of Great Sacrifice
No Democracy in my Backyard
"Dying for the European Union? The thought is odd. After all, no one has died for the EU yet, and I wish that no one ever will." 
Frederic Merand, European Defence Policy
In early 2008, as Merand's book on European Defence Policy debuted, a thought about dying for the European Union remained rather theoretical. The EU built itself on values of economic cooperation and human rights coined in two world wars and transcending beyond national identities. This philosophy was a counter-thought to the realism movement and the idea of dying for your country popular in realist countries. It was expected to unite – and to help mutually evolve – despite borders.
Several months later, Russia invaded Georgia fearing its military rapprochement with NATO.1 However, there was another background development for Russia to dread: EU-led democratisation of countries Russia perceived as within its sphere of influence. The democratic revolutions in Georgia, Ukraine, and Kyrgyzstan showcased decreasing tolerance of the population to autocratic regimes.2 The EU looked like an alternative within arm's reach.
Russia could not afford to have democracies in its own backyard. Lacking strength to challenge the EU directly, Russia first invaded Georgia, then Ukraine to abort their aspirations of closer ties with the EU. For Georgia and Ukraine, having citizens to sacrifice their lives was a necessity just to get a chance to join the EU since 2008. How can the EU make joining the Union worth it at such a high price?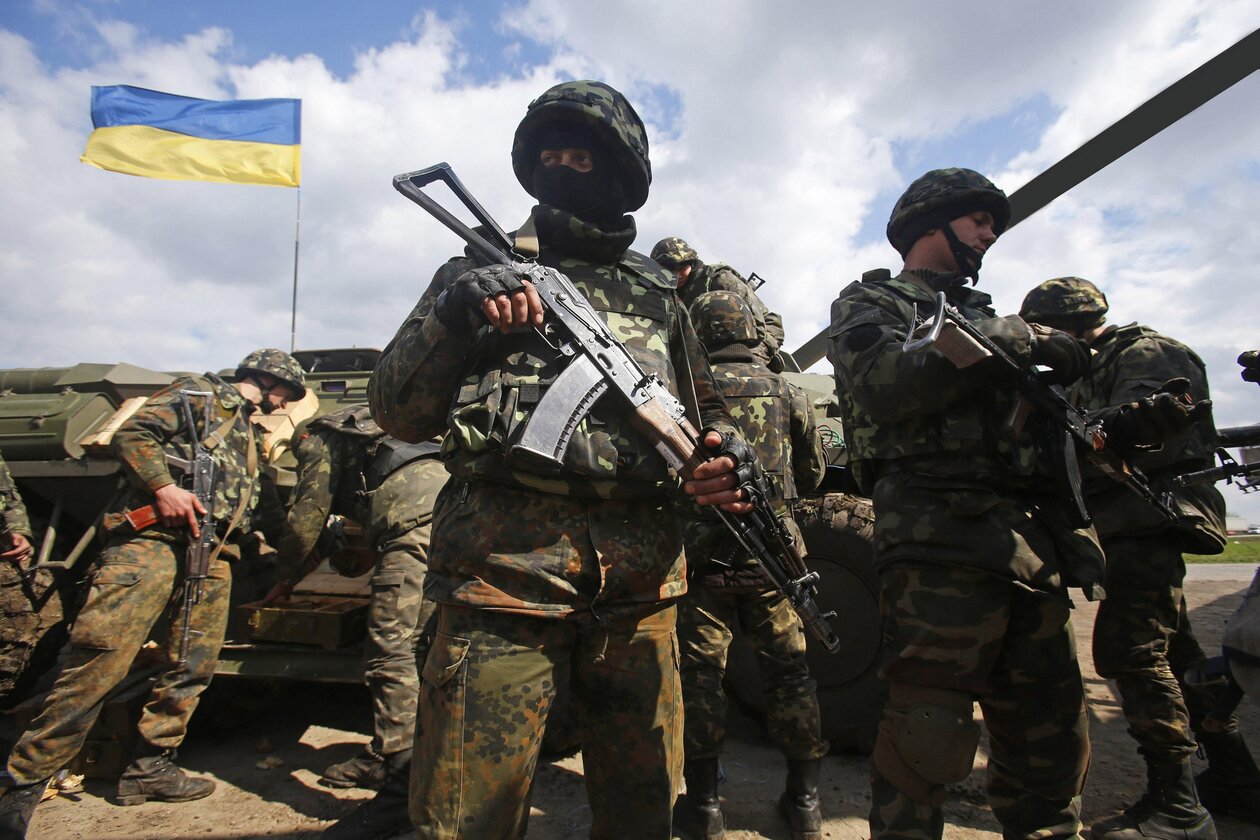 CC-BY 4.0 By Ministry of Defense of Ukraine 
Ukraine Lost Decades of Development
There is no denying: Ukraine is fighting for its physical survival against an old realist power, Russia. However, Ukraine is not just fighting to restore a pre-2014 status quo. It is fighting to transcend beyond Russia's realist sphere of influence to join the same value-based approach propagated by the EU. This fighting for the EU sphere of influence is costing Ukraine greatly. Its casualties in human lives, economic devastation and physical destruction have already reversed the country's post-USSR progress. This analysis does not attempt to put a price tag on Ukraine's fight against Russia. Its main purpose is to impress upon a reader the unimaginable scale of sacrifices made in the name of European values that numbers simply cannot communicate. This article will also try to avoid the Soviet propaganda trap that "a single death is a tragedy; a million deaths are a statistic."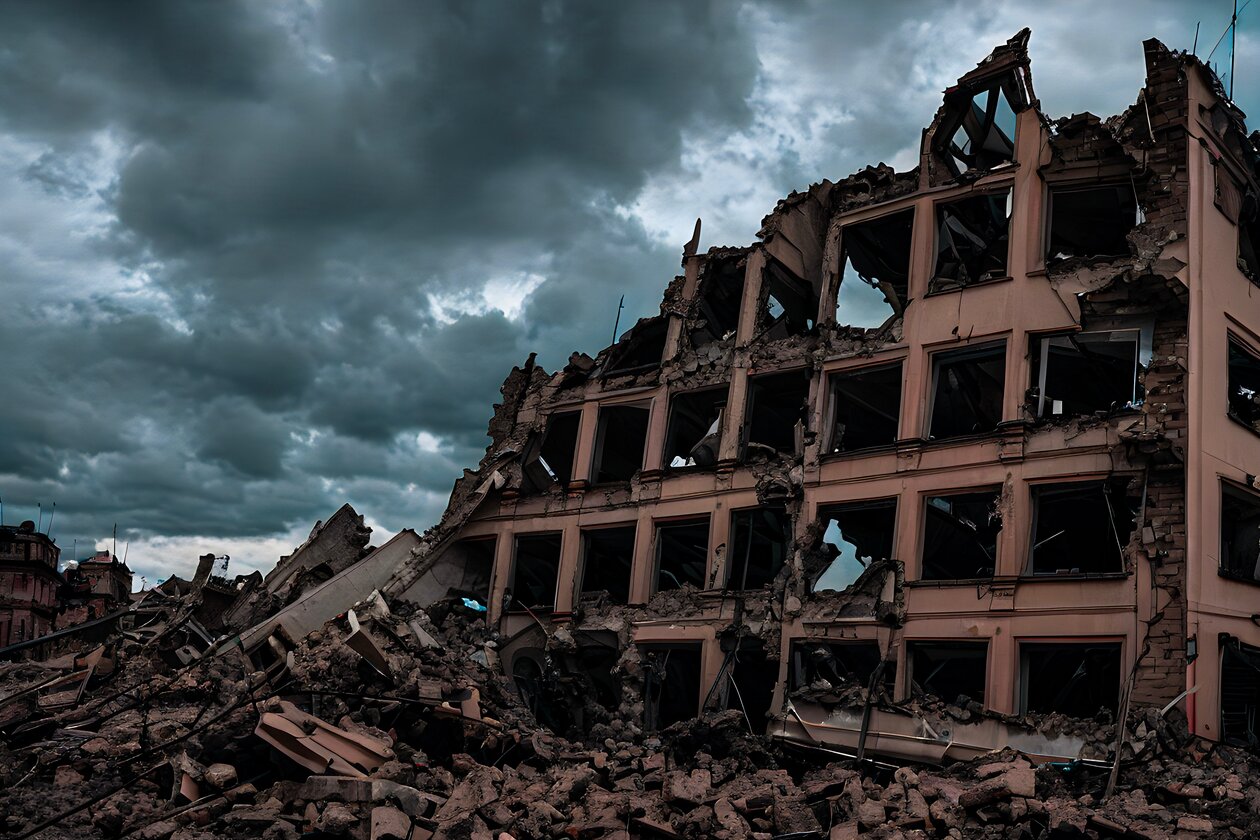 CC-BY 4.0 Photo by Norman Koroliuk on Unsplash
Human capital. Prior to Russia's invasion, Ukraine's population was already shrinking rapidly.3 The war put the country at risk of irreversible demographic decline.
As of now, there is no official confirmation of the country's military casualties.  According to the highest reported estimates, since February 2022, Ukraine has lost up to 17,500 soldiers, over 110,000 more were wounded in action.4 The largest share of these casualties are likely working-age men, who had been consistently outnumbered by women already before the war.5
Those, who could not fight, fled. Out of 42mn, almost 6mn Ukrainians were relocated within the country, 8mn more crossed into neighbouring countries.6 This means that the war has displaced 25-30% of the entire Ukrainian population.7 By 2052, Ukraine could be losing over a third of its population owing to casualties and forced displacement.8
Infrastructure damage. The ongoing Russo-Ukrainian war frequently follows the paths of World War II fighting.9 Still, unlike World War II, Russia's invasion left no Ukrainian region across the country safe. Those regions, that did not become combat zones, were hit by Russian air force, long-range missiles and drone attacks. Their targets were not limited to military facilities and mission-critical infrastructure, but were purposefully sent to strike residential areas. Subsequently, around 30% of Ukrainian territories are believed to be contaminated with so-called explosive remnants of war.10 As Ukraine is the second largest European country, this mined territory already exceeds twice the size of Austria.
Economic losses. Russia's invasion exacerbated existing economic disparities between Ukraine's east and west, while impoverishing the country in general. Eastern regions remain largely depopulated, as fighting pushed people and businesses further to the west. In the south, the war disrupted Ukraine's wheat harvests planted in 2020-2023 and will affect future harvests for years to come.11 The country's industrial regions lost the largest shares of their income after several leading plants were destroyed or occupied. Russia's invasion reversed 15 years of Ukraine's development progress.12 Since 2022, poverty grew from 5.5% to 24.2%, forcing 7mn additional more people below the poverty line.13 This number could grow up to 55% by 2024. This means that every second resident will be in need of public aid.14 The very same residents who are currently actively fighting for the values of the European Union.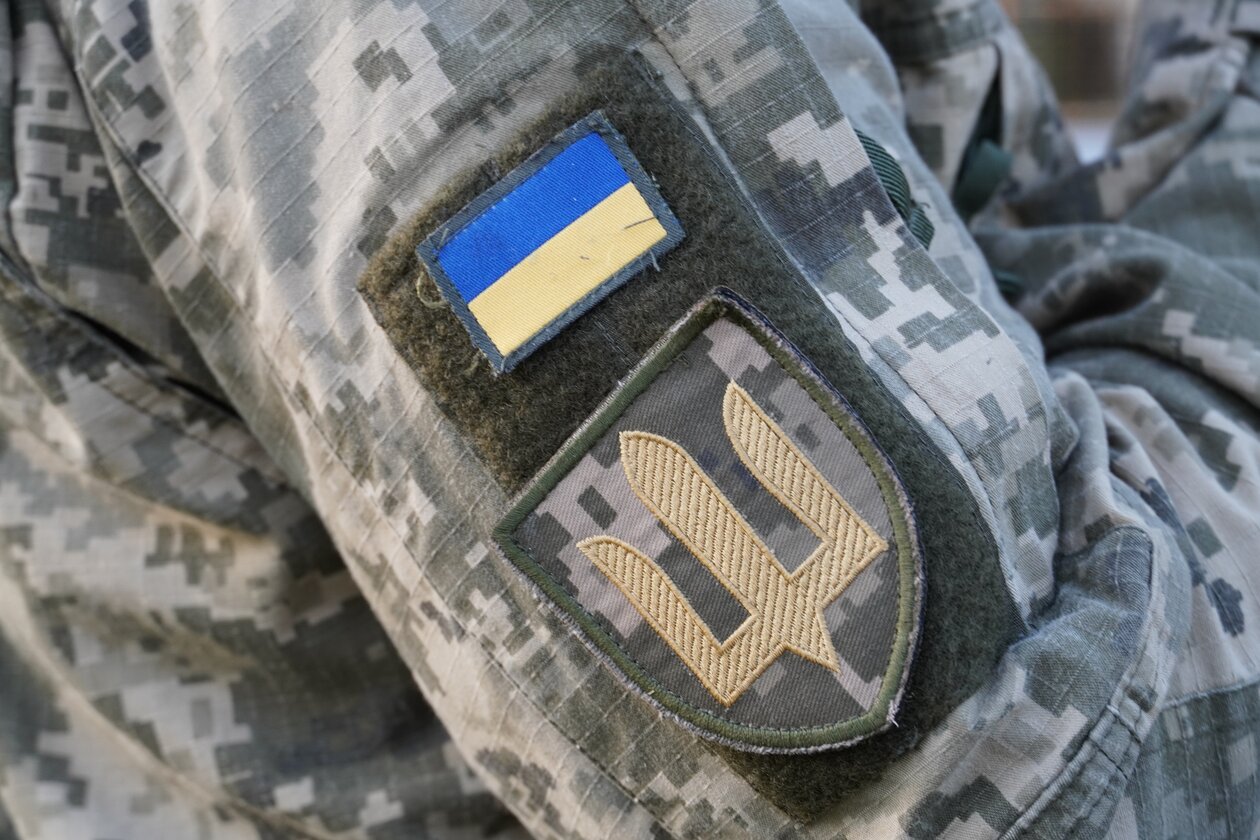 CC-BY 4.0 Photo credit Photo by Žilvinas Ka on Unsplash
Ich bin ein Ukrainer
Ukraine's long-term recovery vision is evident: to turn a Soviet-designed, Russia-shattered country into a hub for Europe's green and digital transformation. According to the World Bank, Ukraine will need €383bn over 10 years to recover from damages induced during only the first year of Russia's invasion.15  This sum already surpasses Ukraine's 2022 GDP almost threefold and does not account for the destruction of the Nova Kakhovka dam in early June 2023.
Russia's invasion of Ukraine inflicted damages that no country alone is able to absorb. To recover from the as of now 15-month long Russian war, Ukraine must experience its own post-war Wirtschaftswunder. To compare an invaded Ukraine with Nazi Germany is incorrect from a historical perspective. However, it showcases how international assistance, combined with sound economic policy and institutional reforms, can boost a country's economic, institutional, and human capital developments. A counter-example, East Germany, is still trying to catch up with West Germany's post-war recovery.16
Since February 2022, Ukraine's war losses in human lives, standards of living, and national prosperity have reversed the country's progress for decades to come. Its recovery will "take a village" of international actors to step in and assist. If the EU does not play a leading role in this process, it will only prove that a value-based union could never replace the world of power-centric realists. Unwillingness to help Ukraine recuperate and prosper will also challenge the EU's legitimacy as the only institutionalist supra-national entity.
By outsourcing Russian security risks beyond its borders, the EU has reaped peace dividends and has enjoyed significantly reduced defence spending. These times have passed. Ukraine has put unimaginable faith into the EU and is paying the greatest price fighting for its values. Helping Ukraine fully recover and become an EU member state will be the only proper way to thank Ukraine for its sacrifices.
Sources:

1. https://warontherocks.com/2018/08/the-august-war-ten-years-on-a-retrospective-on-the-russo-georgian-war/
2. https://www.sciencedirect.com/science/article/abs/pii/S0967067X07000323
3. https://joint-research-centre.ec.europa.eu/jrc-news-and-updates/war-exacerbates-ukraines-population-decline-new-report-shows-2023-03-08_en
4. https://www.aljazeera.com/news/2023/4/12/ukraine-war-likely-to-stretch-past-2023-purported-us-documents
5. https://www.statista.com/statistics/899152/ukraine-population-by-gender/
6. https://onlinelibrary.wiley.com/doi/full/10.1002/psp.2656#:~:text=In%201991%2C%20there%20were%20almost,41.6%20million%20(Figure%201).
https://www.unrefugees.org/emergencies/ukraine/
7. https://joint-research-centre.ec.europa.eu/jrc-news-and-updates/war-exacerbates-ukraines-population-decline-new-report-shows-2023-03-08_en
8. https://publications.jrc.ec.europa.eu/repository/handle/JRC132458
9. https://www.nytimes.com/2023/07/18/world/europe/ukraine-world-war-ii.html
10. https://european-resilience.org/analytics/russias-mine-contaminated-path-war-crimes
11. https://www.csis.org/analysis/rebuilding-ukraines-agriculture-sector-emerging-priorities
12. https://www.pravda.com.ua/eng/news/2023/02/23/7390627/
13. https://www.theguardian.com/world/2023/apr/30/ukraine-war-poverty-irpin-pawn-shops-bread-queues
14. https://www.reuters.com/world/europe/world-bank-says-ukraine-has-tenfold-increase-poverty-due-war-2022-10-15/
15. https://documents1.worldbank.org/curated/en/099184503212328877/pdf/P1801740d1177f03c0ab180057556615497.pdf
16. https://www.pewresearch.org/short-reads/2019/11/06/east-germany-has-narrowed-economic-gap-with-west-germany-since-fall-of-communism-but-still-lags/